In co-operation with Photopia and with financial support from DEDI, the Danish Egyptian Dialogue Initiative, DMJX photojournalism has organized an educational programme for 12 Egyptian photographers. The first out of the four workshops is currently happening at Photopia in Cairo.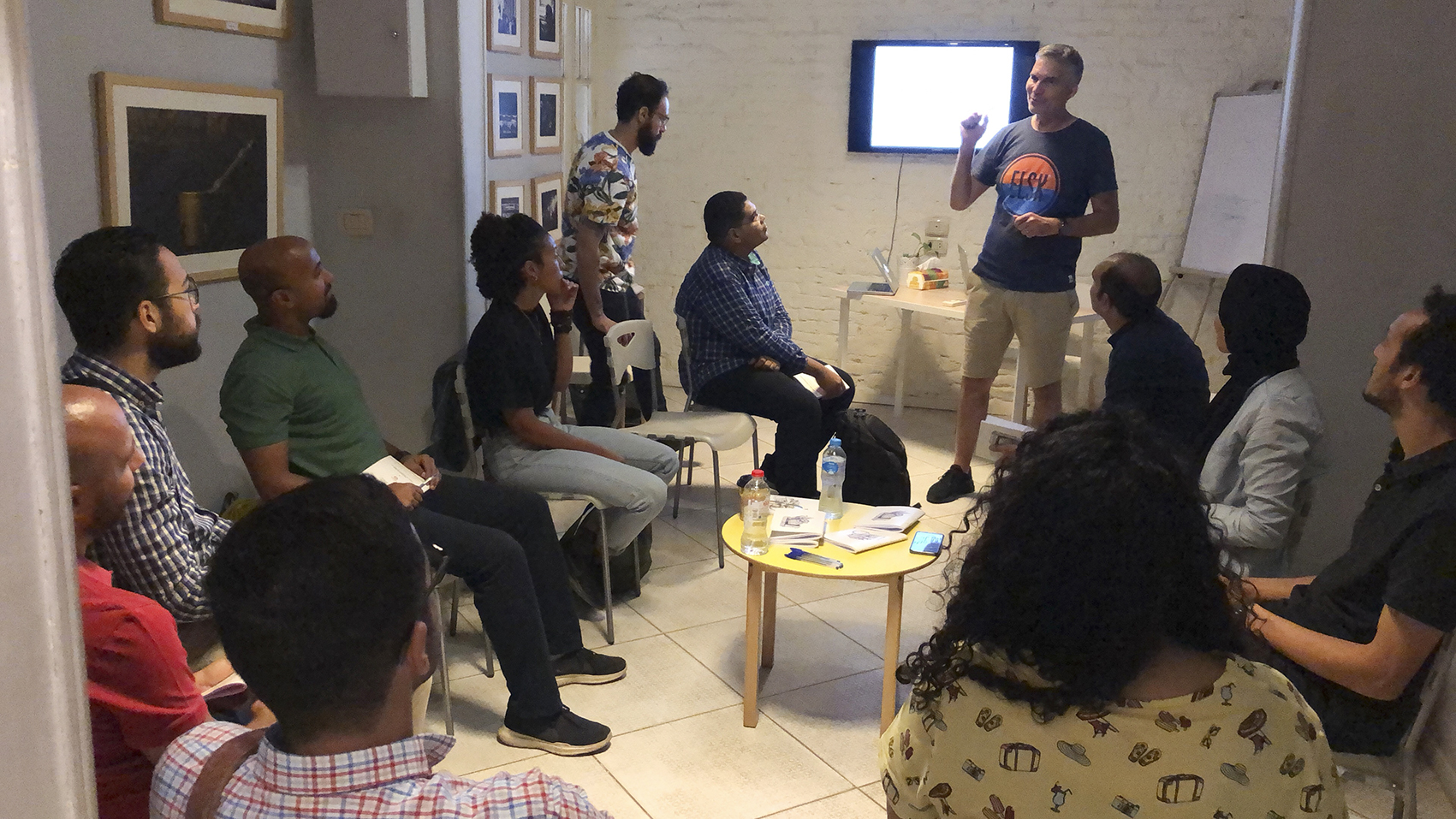 Søren Pagter is conducting the first workshop in Cairo this week. Mads Greve will run a portrait workshop in November 2019 and Gitte Luk will run a worksshop in journalistic writing in January 2020.
After these first three workshops the participants will work on their individual stories and in June 2020, Søren Pagter will return to edit the work together with the photographers.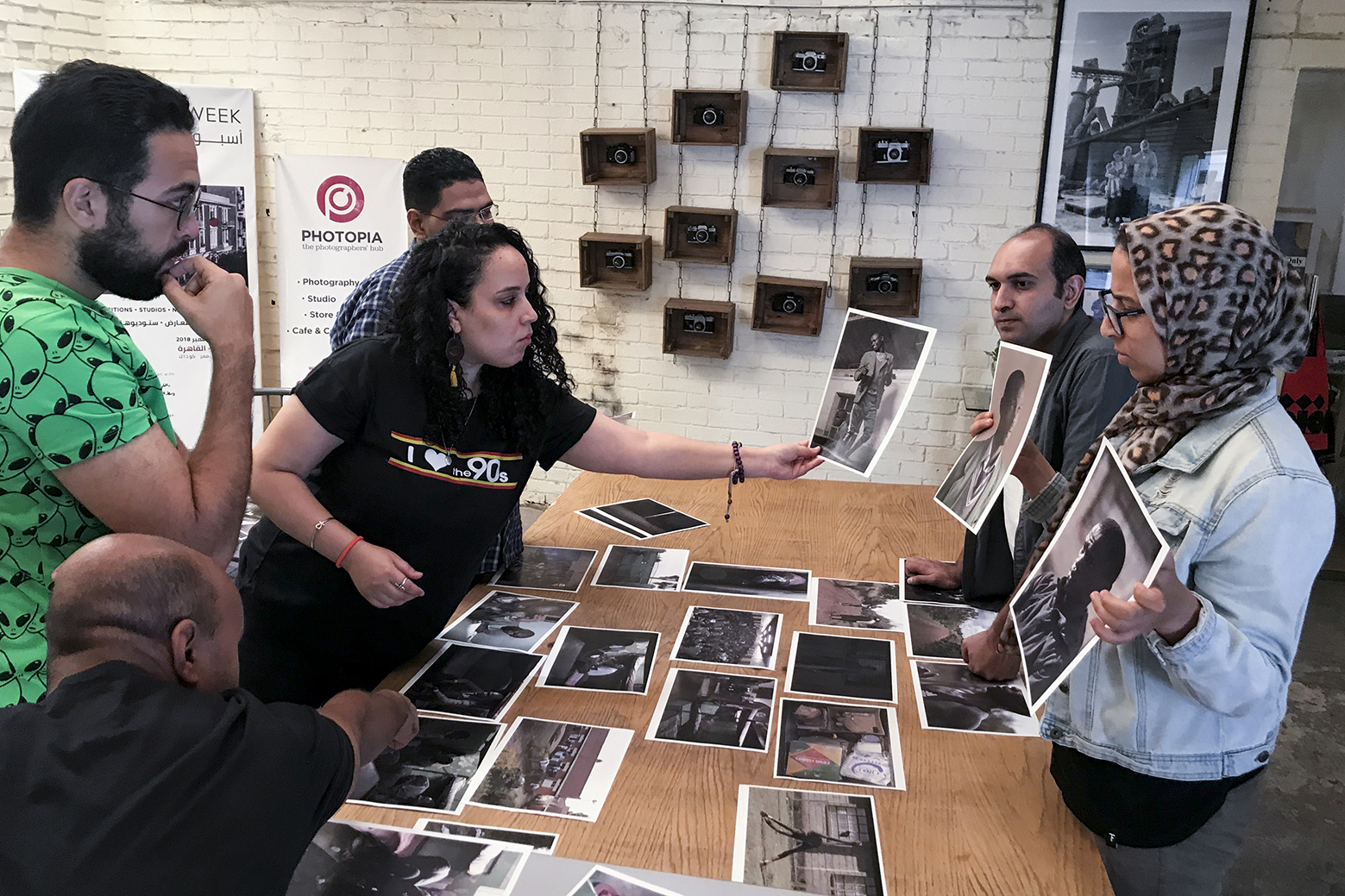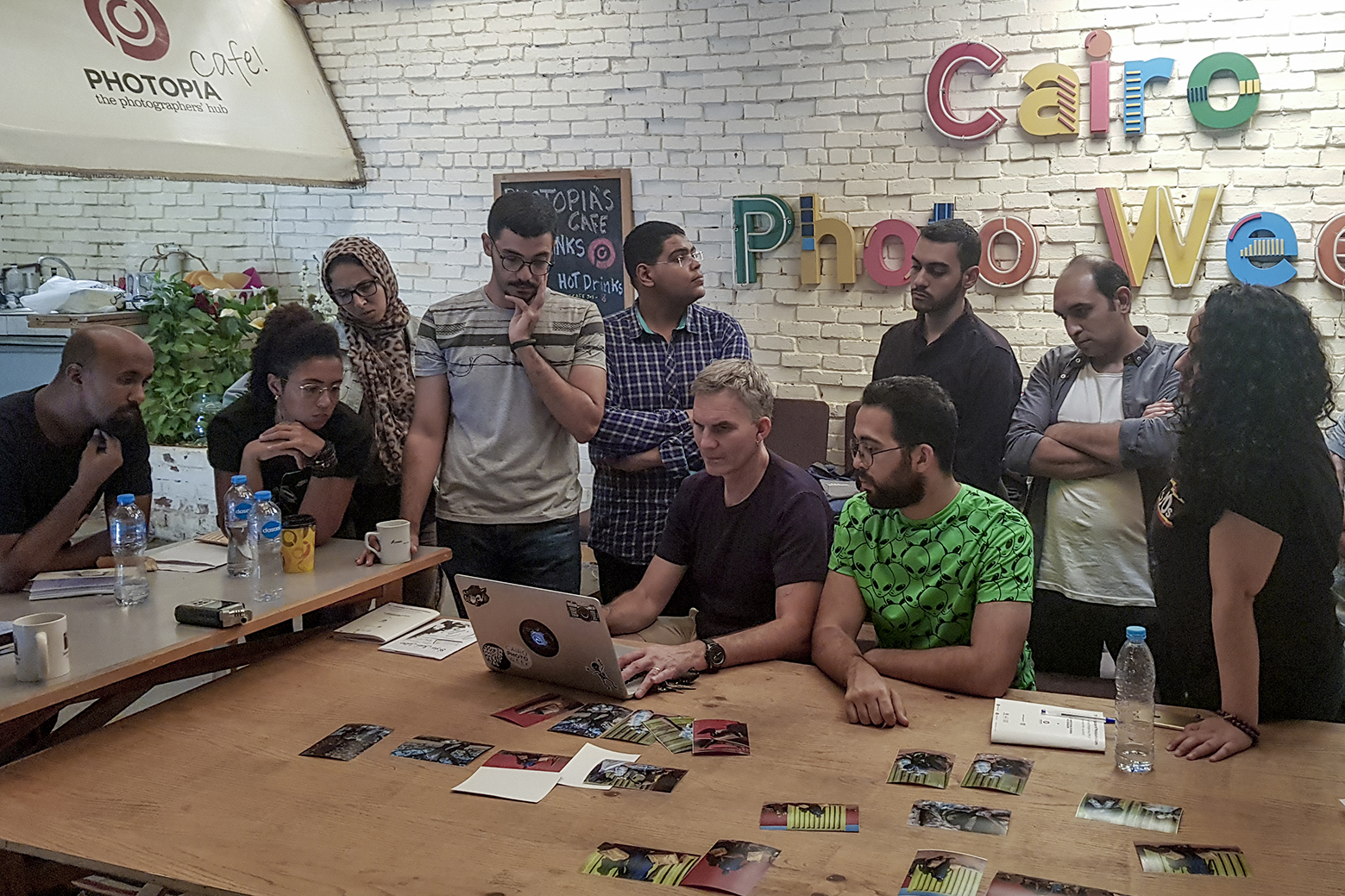 During his visit in Cairo, Søren Pagter also met with Ronnie Close from the American University in Cairo (AUC) to plan a DMJX exhibition at AUC this November.
The exhibition will consist of stories from the two recent magazines – Avalanche and Nest – made by our international Photo I students.