Pictures from Mads Joakim Rimer Rasmussen's BA-project "Fjordvang" are published over eight pages in the December edition of Ud og Se – the Danish magazine, which is available for free in trains and at train stations in Denmark.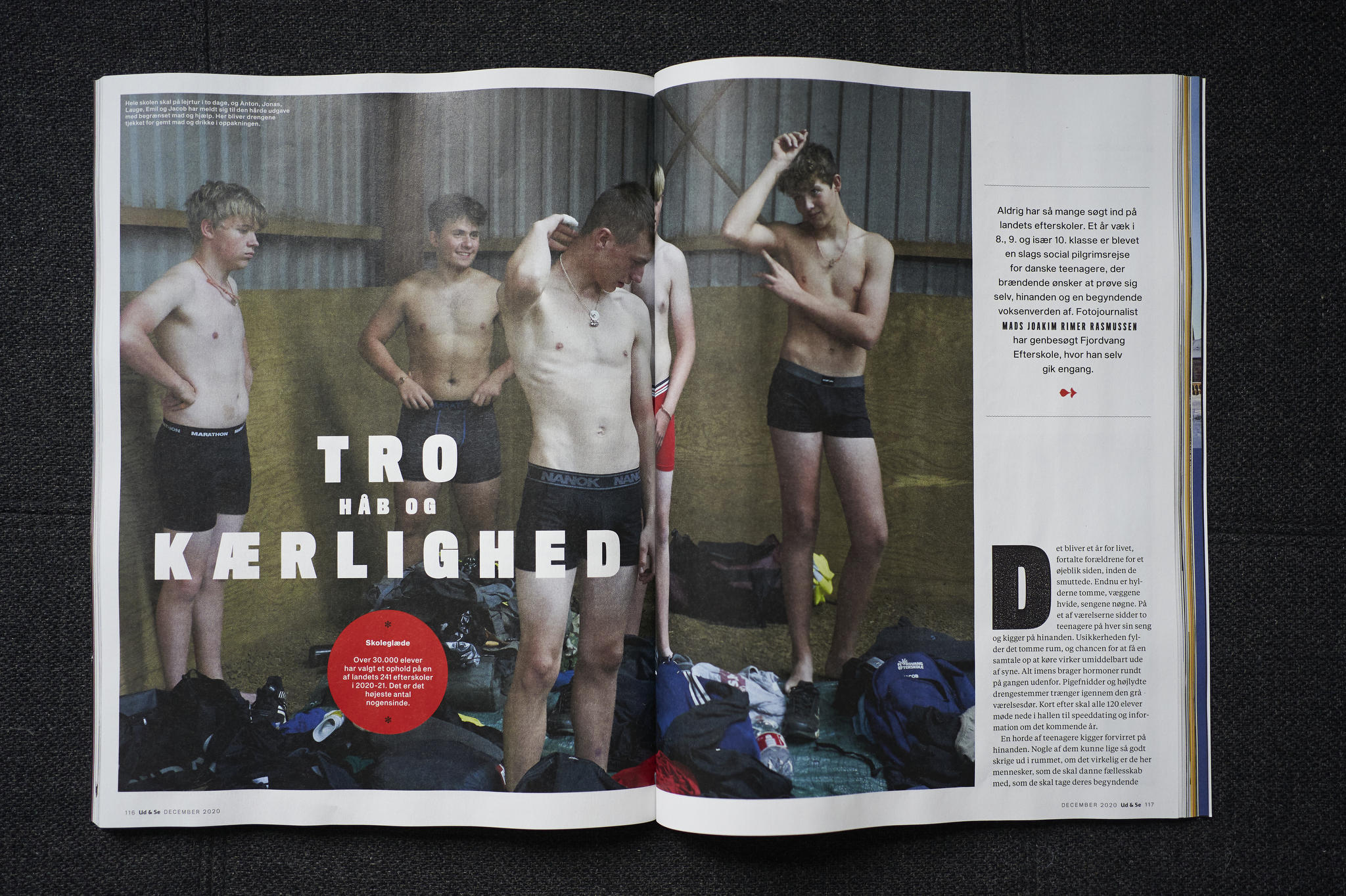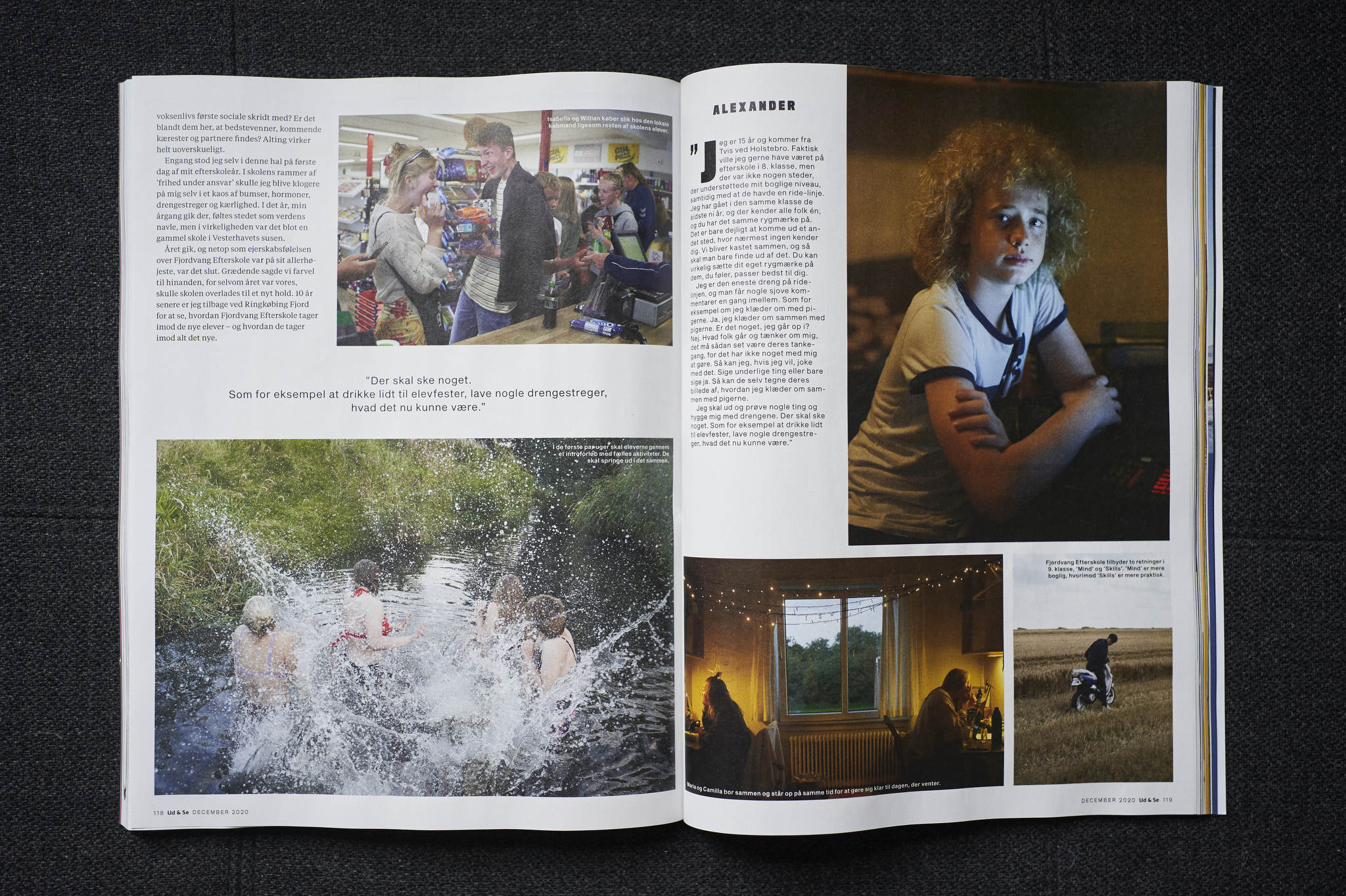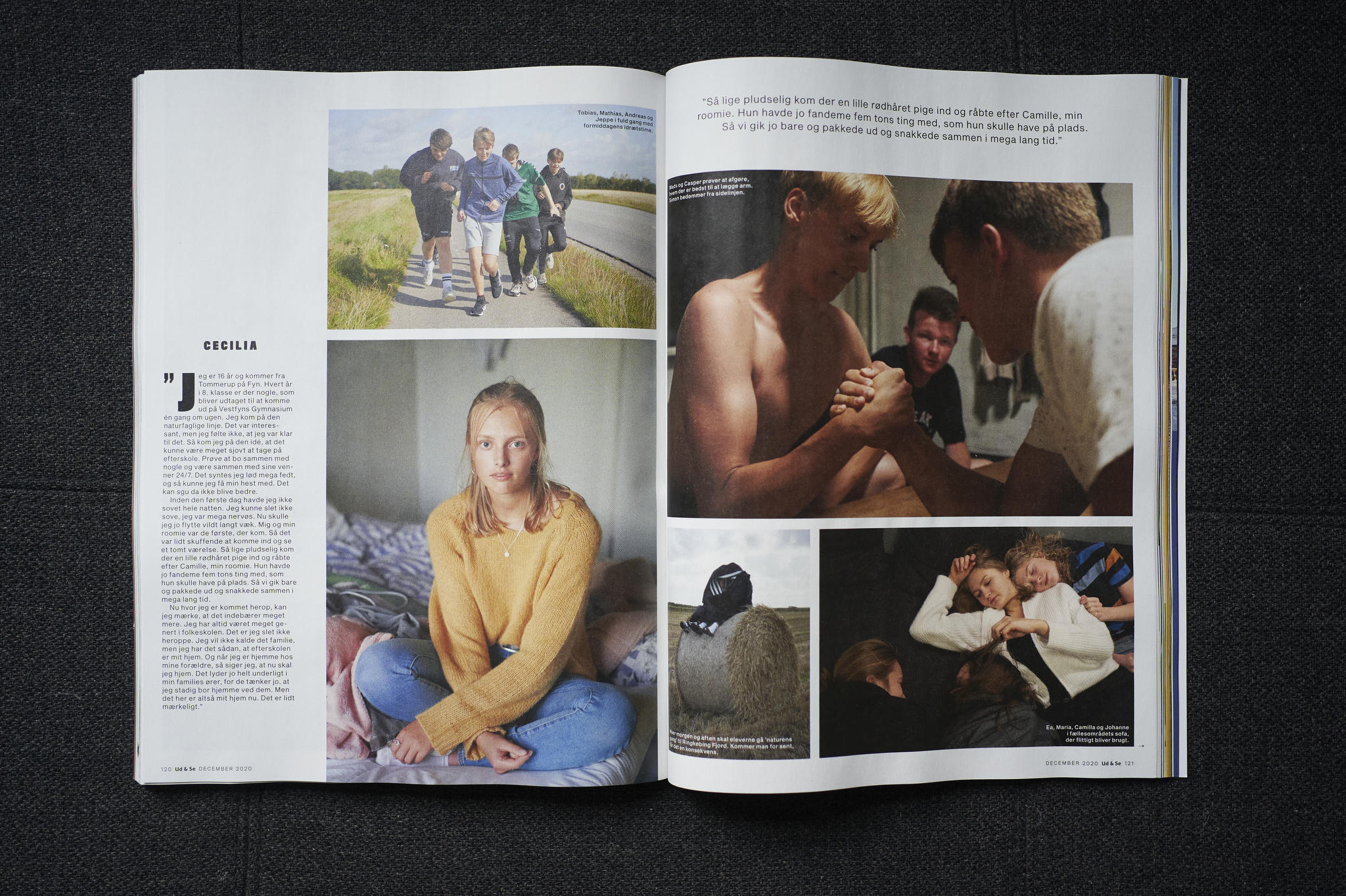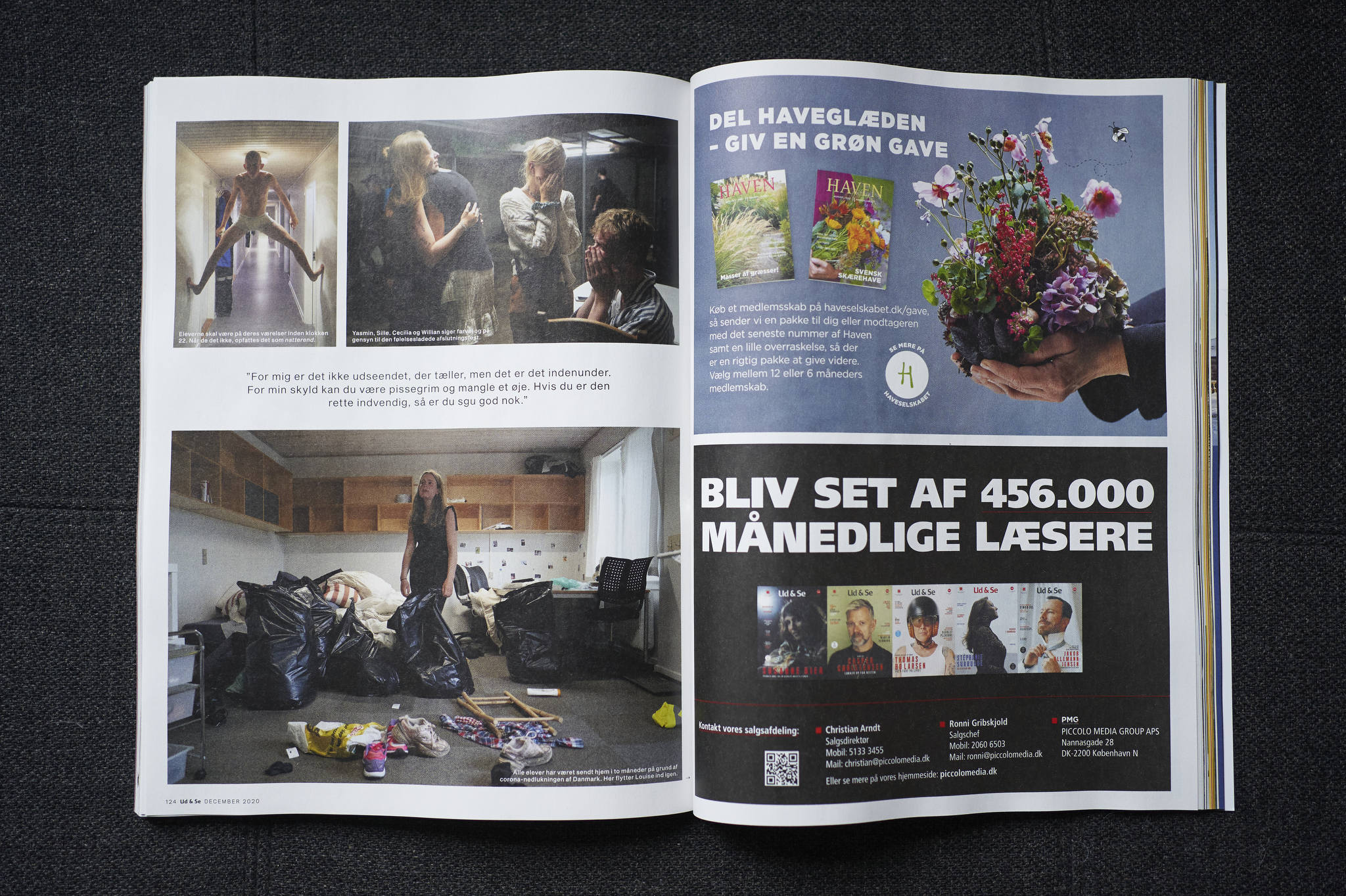 The project shows the life of 100 teenagers, who live under the same roof for one year at the boarding school Fjordvang. Boarding schools in Denmark have never been more popular than they are today.
Mads started the project as his final BA-assignment in August 2019. After his graduation, he continued to follow the teenagers during the whole year at the boarding school.