Ten journalists and photographers from the local newspaper Vejle Amts Folkeblad visited DMJX yesterday to get new inspiration for their daily work.
Teachers Gitte Luk and Søren Pagter showed the group of visitors a series of students' work, where the students had developed creative ways of story telling and used various platforms for their story telling.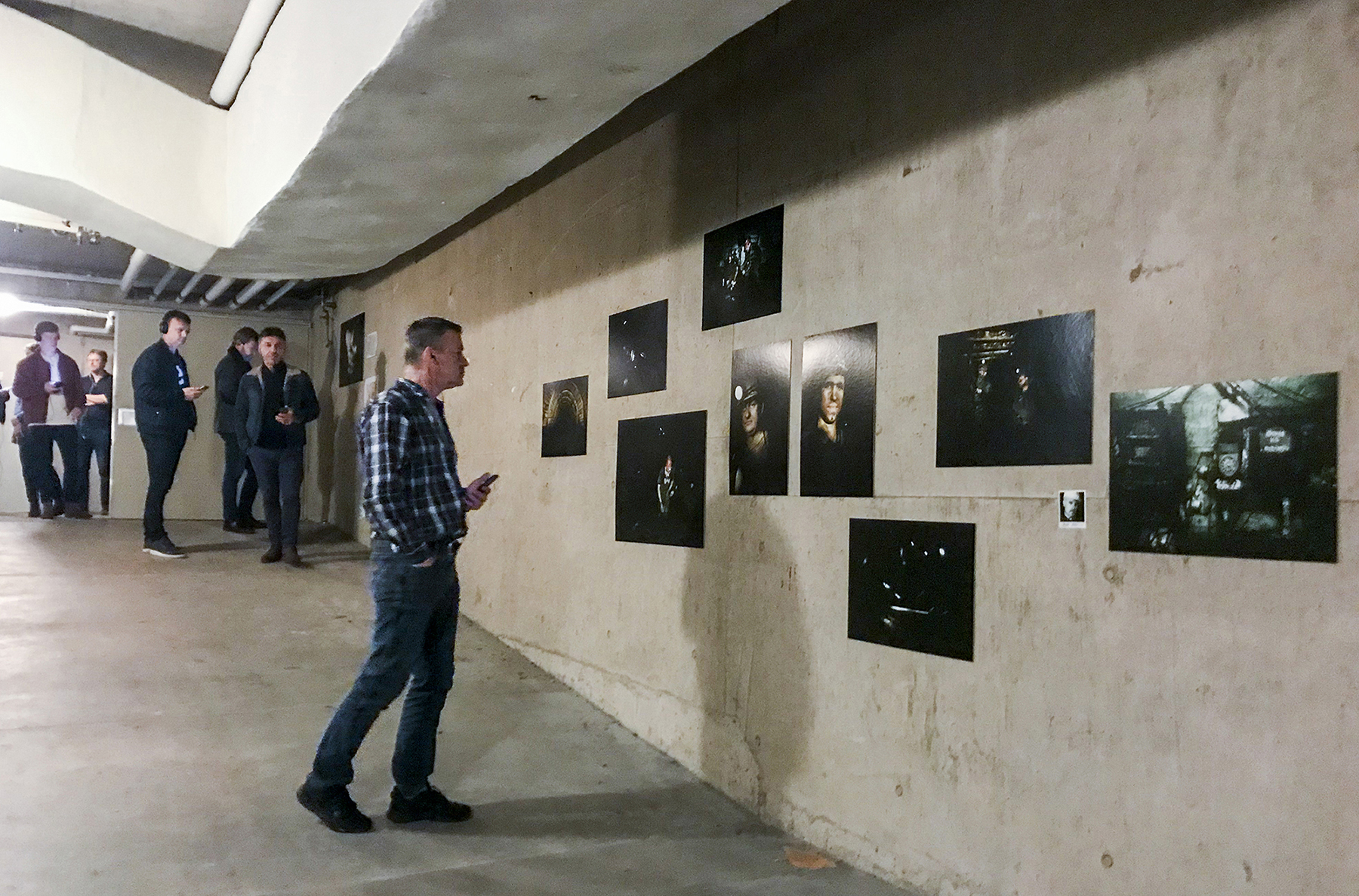 While at DMJX the staf from Vejle Amts Folkeblad also went down to the basement, where the BA-project made by former student Mette Mørk is still hanging. Mette Mørk is now a staff photographer at Vejle Amts Folkeblad and wanted to show her colleagues her BA-project, which is a combination of pictures, text and sound.