Tobias Kobborg is interviewed for Jyllands-Posten because of his World Photography nomination and project.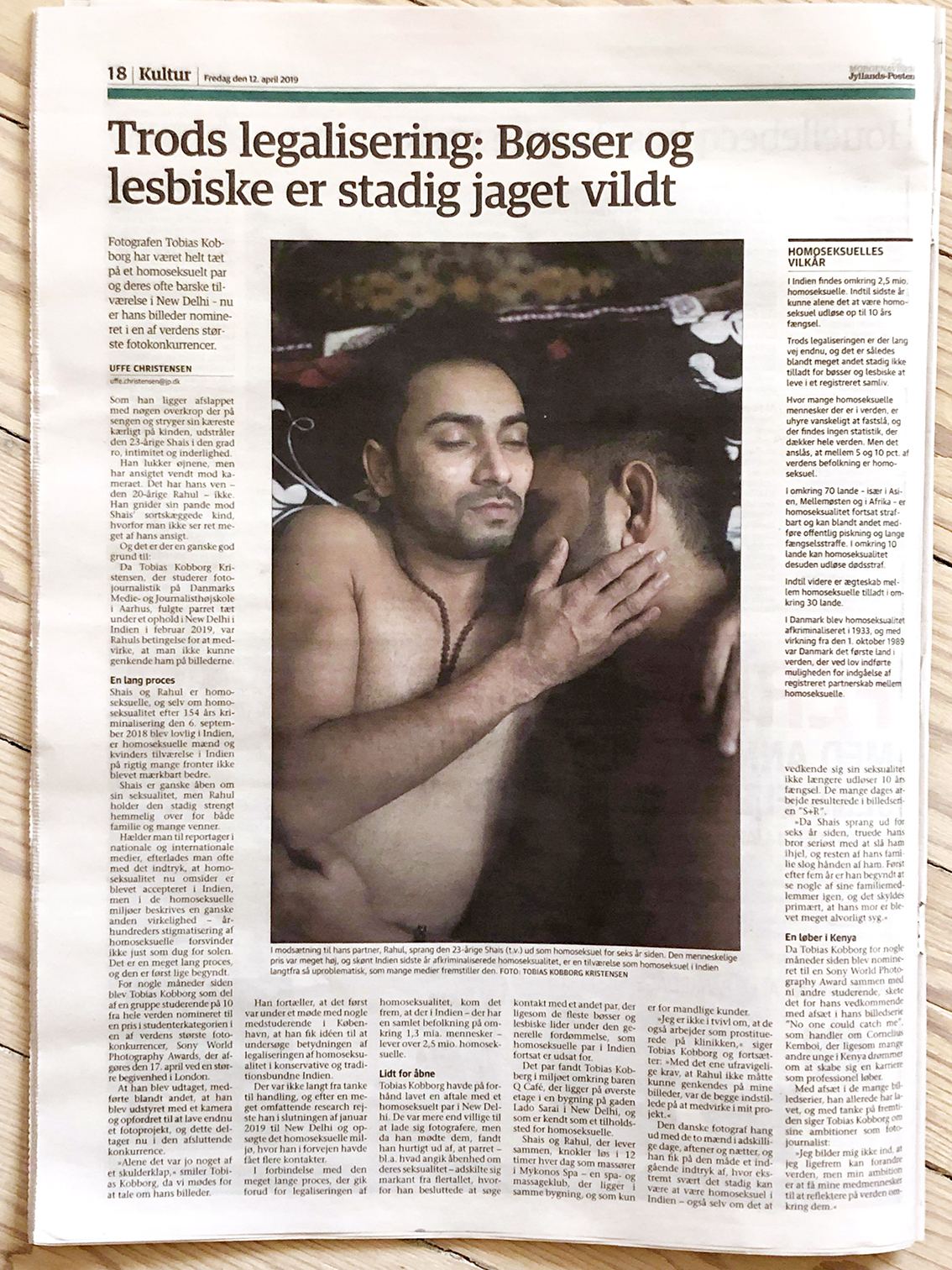 A couple of weeks ago it was announced that Tobias Kobborg is among the ten students world wide, who have been selected for the World Photography Student Competition organized by Sony.
As a part of this nomination each of the ten students have done a story responding to the topic "Belong". Tobias Kobborg submitted the story S + R about Shais (23) and Rahul (20), who live in Delhi and are in a same gender relationship. It is this story and an interview with Tobias, which is published in today's Jyllands-Posten.
Next week, Tobias will go to the award ceremony in London, where the main winner of the ten students will be announced.