For the first time ever, it was necessary to hold an online reception for our recent student magazine, "it wasn't supposed to be like this". More than 30 people from all over the world joined the event.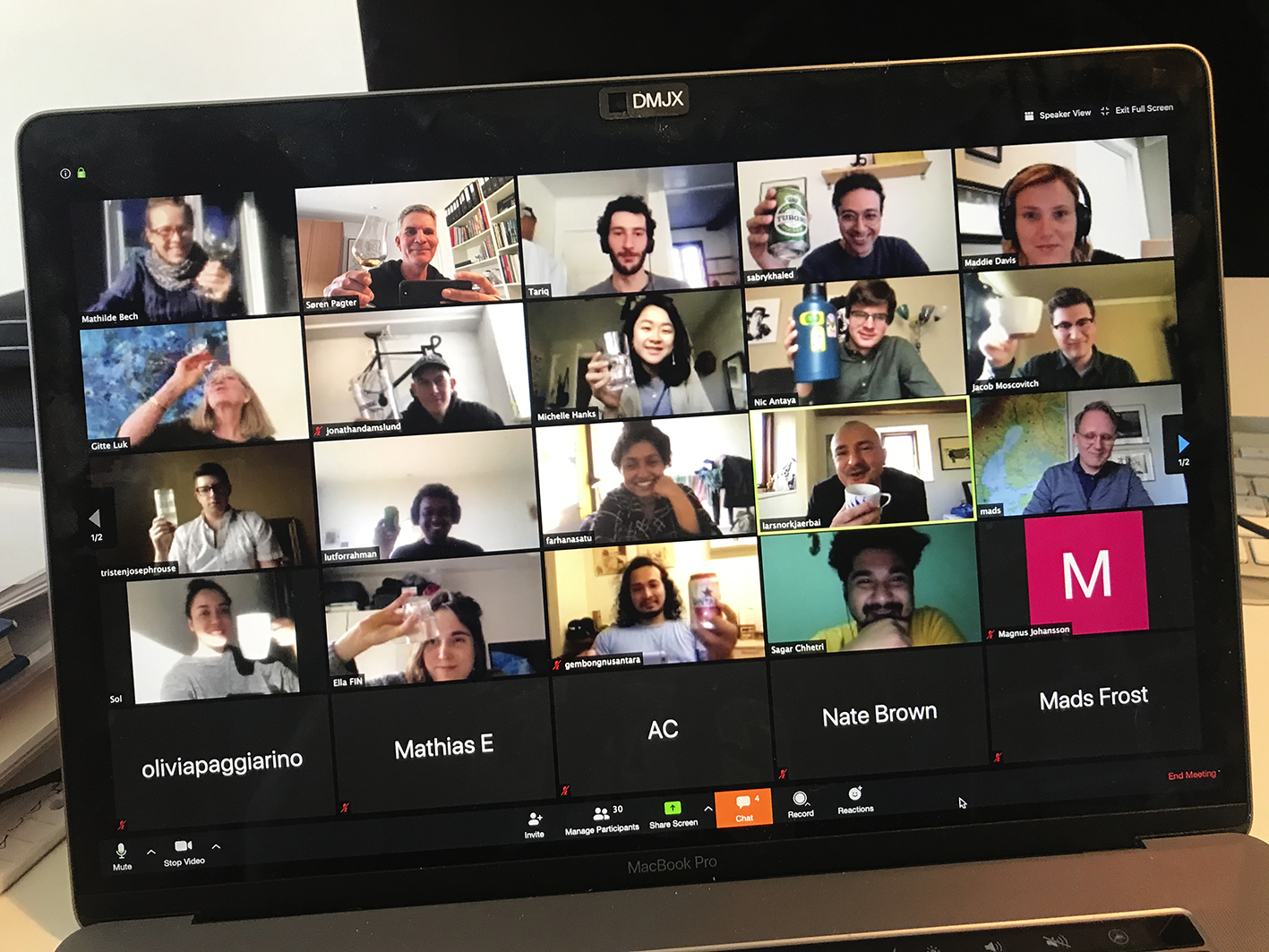 Shortly after our eight international students began their magazine workshop, Denmark was closed down due to the Covid-19 virus. In the middle of the workshop half of the class were called back home to the US.
The students and teachers took up the challenge, continued meeting online and co-operated despite the time difference between Denmark and USA. Together, they created a magazine with personal stories from this historical time.
The eight students behind the magazine are:
Farhana Satu (Bangladesh)
Solmaz Daryani (Iran)
Maddie Davis (USA)
Sabry Khaled (Egypt)
Lutfor Rahman (Bangladesh)
Tristen Rouse (USA)
Nic Antaya (USA)
Jacob Moscovitch (USA)
The teachers at the workshop have been: Mathilde Bech (photojournalism) Gitte Luk (written journalism) Lars Bai (design and layout).
The magazine, "it wasn't supposed to be like this", is available online and will be printed and exhibited when we are back at school.